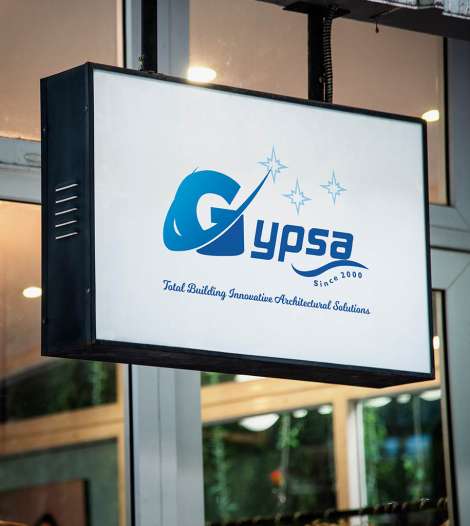 who we are
GYPSA GROUP
M/s Gypsa an ISO 9001-2015 certified company was established in the year 2015 with most modern art of manufacturing facilities producing diversified stainless steel products with a total production area of 12,000Sq.ft. In Sharjah. We have a strong core of highly skilled management, technical and sales people who have contributed to the consistent quality and reliability that we offer to our valued customers over the past years. Our company maintains a high quality modern machineries in fabrication of steel products, Fiber Laser Jet, precision CNC machining, sheet rolling, drilling, notching machines, roll forming machineries etc..
We follow quality control procedures to maintain our quality standards and to ensure the job has been completed according to the client specifications. We also provide with any kind of certification and approvals as requested by our clients. We believe quality and time are the life line of any business and does not come accidentally: it requires presistent efforts, willingness to change, a will to succeed and above all a positive attitude towards achieving it. The key to our success has undoubtedly been our team work. We have successfully completed several projects to the utter satisfaction of our clients, right across the U.A.E & Worldwide
Our customers are our strength and they are satisfied, the goodwill and name we could gain because of the quality materials and service provided to our customers… it also gives us more responsibility and we are looking forward to be more innovative and versatile in our product range…
The sectors we serve includes Commercial, residential, retail hospitality health care, Industrial and banking. The design and built of luxuries interiors is our forte. Our team of experts ensures a high quality of output is delivered at every stage of the project within budget and on schedule to achieve maximum client satisfaction.
Corporate Values
Leadership
We embrace and Great leadership in every aspect of our business, from innovation and learning, to management and customer satisfaction, to employee and skills development. An organization's ability to creative space to leadership to grow in today's marketplace in perhaps its greatest strategic advantage.
People
We recognize that our people are the foundation of our business. We are dedicated to providing an environment that attracts, motivates, and develops individuals and encourage cooperative efforts at every level and across all activates in the company. We create and implement a succession / career progression planning program that clearly articulates corporate expectations and charts a course for employee development.
Quality, Health & Safety, Environment
We realize that standards of Health & Safety and Environment are integral elements of business management objectives and contribute to the operational efficiency and overall company profitability. Our integrated quality, Health & Safety, Environment management systems are independently assessed and we have ISO 9001:2015 certification.
let's work together
best in industry, contact us now!